How I went from corporate burnout to running 2 businesses I love, raising a family, and helping mompreneurs and female entrepreneurs around the world do the same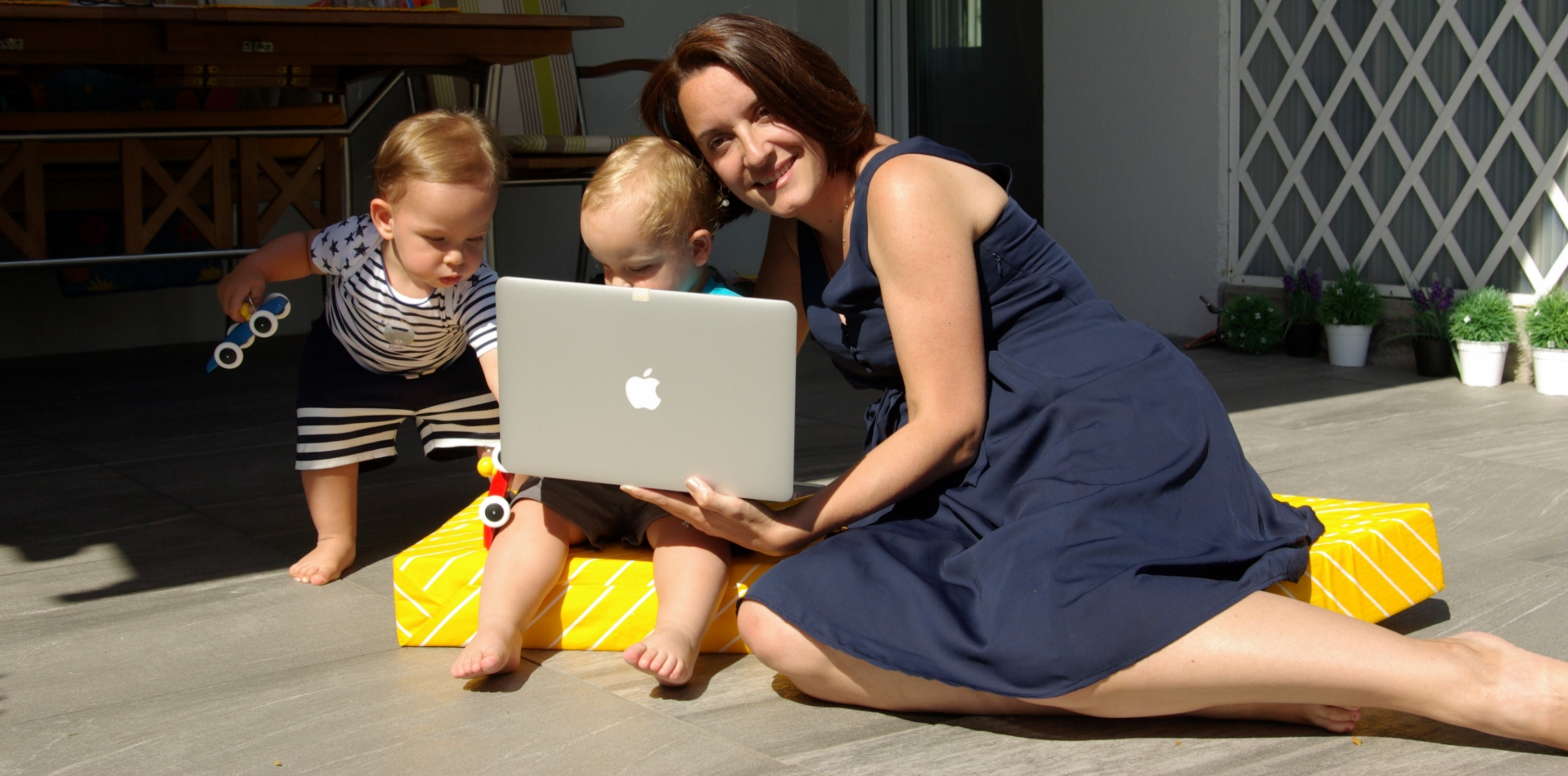 Building any business takes hard work and perseverance.
But building a business you love and that doesn't feel like work takes a whole lot more.
Hello it's me, Audrey. I'm an innovator, big picture thinker, creative business strategist and automation expert.
I help you save time in your business so that you can spend more time doing what you love.
When I look back, I can see that I started somehow a while back to do this work. From when I was 6 years old, and I started doing cross-country skiing in competition, I wanted to save time and go faster, to enjoy more of what life had to offer.
I wanted to read faster.
I wanted to learn faster.
I wanted to connect to others faster by listening and starting uplifting conversations, so as to create stronger and lasting friendships.
I wanted to empower others to see life as I saw it, as a beautiful experience that no challenge prevents you from enjoying. I wanted to show them that no matter the problem, there was always a solution.
I've always felt the need to help others, and it's something that still drives me now!
Can you tell?! 🙂 
As a teenager, I learnt to listen with intent, see what created problems in the lives of people I loved, and offer thoughtful solutions for each of them. I was always able to see what was the missing piece in the process and, even though I found it difficult to understand why they didn't, I know now that it's part of my zone of genius.
I see the big picture.
I am 20 steps ahead already.
And I know the path.
My path.
Your path.
And yes, both are different because we are different.
And it's a great thing!
I see the tools, the different options, and am able to give you the solutions that best fit your needs, personality and business.
From learning to go faster and listening with intent, I also learnt that…
… There are strategies you can learn or create, and apply that allow you to be first.
… You have to be consistent in taking action.
… You have to be clear which actions you should take (i.e. see the big picture).
You probably know that 20% of your actions bring you 80% of your results, but do you know which ones?
… By automating what can be, I can spend more time doing the things I love, and with the people I love – and so can you!
As a student I learnt that to get better results, it was important to choose the least chosen path. What others considered the toughest path. When two topics were offered for dissertations, I was choosing the one I knew others would not choose, because it allowed me to allow my creativity to run free, AND if you want to be FIRST, you have to be willing to do things differently, you have to create a new path, you have to innovate, you have to think 20 steps ahead AND about the different possibilities that are in front of you, so that you can cease them and course correct.
As I progressed into my professional life, working for companies such as Ernst & Young, JP Morgan, Zurich Insurance Company, and in Private Equity, I learnt that:
… The combination of human skills/talents and tech automation tools allow us to not only save time, reduce human errors, create better results, be seen as an innovator, but reduce stress and help us create sustainable success.
… It is easy for me to visualise processes and see what can be shortened or automated, so that you get the most bang for your buck.
As an entrepreneur, I learnt that:
… Many solopreneurs are following pathways that others have created before them, reproducing exactly what others did.
… Many solopreneurs – me included initially – are having the shiny object syndrome, where you see what you don't know and buy many courses on the topic, to implement it and find out that "no", it's not working for you.
… Many solopreneurs are just that, solopreneurs.
… Many solopreneurs are overworked and spending too much time doing things they don't even like (like accounting or legal stuff).
… Many solopreneurs are not spending enough time doing what they love in their business, or with their family.
Yet…
When you have the big picture…
When you are clear about your zone of genius…
When you are clear about your goals…
When you are clear about what you should focus on (a.k.a. your strategy)…
… You are clearer with regards to the activities that require work in your business.
… You connect faster to your clients.
… You deliver better quality products and services.
… You improve your visibility and credibility and, as results:
… You are more successful, and
… You can have more time for the people and things you love.
I believe in each of us forging our own path to working with the clients we love.
I believe in innovating – whether you're selling products or services.
I believe in leveraging technology.
I believe in leveraging the talents of the entrepreneurs around us.
I believe in Cooperation, Collaborations and Co-Creation.
I believe in staying true to oneself.
I believe in loving ourselves to success.
And no, you're not broken if you're not an amazing public speaker, or don't love public speaking; nor are you broken if you're different than the role models that are around you! It's all about forging your future by being true to yourself, so you're perfect as you are.
I believe in #Teampreneurship!
Do you see how successful entrepreneurs have a team of talents supporting them? In the same way that successful companies have departments dedicated to specific tasks and responsibilities, so do successful entrepreneurs.
As a mother to twin boys, I see this picture even more clearly now.
… I want to reinvent the way we create businesses so that my boys grow up to become and do what they want.
… I want to show them that life can be shaped according to your actions and wishes, as long as you carefully plan and execute.
… I want to show women around the world that they're cared for, and supported.
… I want to provide a place for women to go, learn, feel empowered to take action and bloom in their business.
… I want to support female entrepreneurs on their path to focus on their talents, skills, and zone of genius.
A healthy, peaceful, loving, future requires innovation and team work.