Live An Impactful and Fulfiling Life as a Mompreneur On A Mission
The only thing holding you back from spending more time on what matters for you is strategy! Hello, I'm Audrey Sourroubille Arnold, and my goal is to help you identify the best strategies for your business, so that you can focus on what you love and have more time for who AND what you love! 🙂
WORK WITH ME
THE COURSES
Ladies, whether you're a coach, expert , female entrepreneur, and mompreneur, my goal is to help you free up time in your business, so that you can do more of what you love! Whatever that means for you… More family time. More travelling. More clients. Etc. YOU decide!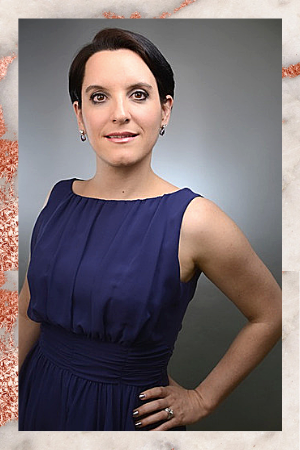 About Audrey
Audrey is one of Europe's Leading Business Strategist & Workflow Optimisation Experts. After 15+ years growing her skills and expertise in big corporations like JP Morgan, Ernst & Young, Zurich Insurance, Audrey now brings her knowledge and talents to service-based entrepreneurs. Her clients hire her to create a strategy to optimize their workflows, so that they can have more time for what they love while having a greater impact with their work! Whether we're talking about spending more time with your children, travelling, reading, or simply booking more clients, you decide how you want to use that extra time! 🙂
Not only can Audrey help with the strategy, but also with the implementation through either teaching you how to implement the changes she recommends, or sub-letting her team, who can do it for you. Audrey's passion in life is to help you find more time, so that you can enjoy life to your fullest!
Workbooks & Online Courses
Get Step-by-Step Guidance
to take the overwhelm out of running your online business!
Membership
Join the Business Success Vault
Get Access to ALL workbooks, online courses and trainings I release. Get priority access to me!
Work with me 1:1
Get Clarity. Save Time. Earn More.
I only take a few clients at a time, so check out the different options and if one appeals, don't wait up.
In one month I saved 15 hours and earned 1,000 USD in passive income!
I met Audrey a couple of years ago through a course we did together. I knew her then as a health coach helping women with their health, and was admiring her commitment to her clients and her work. We shared similar values, and kept on discussing over the years how our businesses were doing. When she mentioned she was soon sharing productivity tips to save time in our business, I wanted in on it already. I knew of her background in finance, and I couldn't wait to see what she would bring me. Every time I was looking at a course, or hiring a mentor or coach, they would keep on giving me more stuff to do, and I kept growing my business to a point where Yes, I was seeing clients, but I no longer had the freedom I thought I'd get when working on my own business. With Audrey's help, in less than one month, we focused on how I worked with my clients, from when I meet them locally or online, to the discovery session, down to the sessions I have with them. Looking at how I was doing things until then, and cutting activities I was doing that had no value added, I was able to save over 15 hours during our first month of work together. And because Audrey got deep into what I do, she gave me some ideas about how I can leverage the work I did with my 1:1 clients to create courses, workbooks, and workshops, in such an easy way that I was able to launch a couple of new online products as well, and already make 1,000 USD in passive income. No need to say, I'm a fan and will keep working with her on my strategy for the coming year!
Natalie R., United States
We got clarity to get out of overwhelm!
I've been working like crazy over the past 5 years, growing a sizeable business, which was taking always more and more of my time. Yes, I do have a team I head that I delegate things to, but it still got to a point where there were too many things for us to do. Thanks to the work we did with Audrey, I am now clear as to what my business vision is, and the strategy that will lead me there. It's really not a case of doing always more and more and more, but actually doing less, and smarter to. I am very grateful to Audrey for the help she has given me so that I now have a clear plan for further automations and optimisation of our processes. We're getting there. In one month we couldn't implement all the amazing ideas Audrey had more us, but already saved about 5 hours on one of clients induction processes, and got additional ideas for passive income that fits our business model.
Jenny M., United Kingdom
I got clarity to grow my income AND my business!
Audrey is an amazing business coach for women (and men of course)! When I first started my business I felt overwhelmed by all the tech that I need to do. The consultation with Audrey has helped to get on my income and focus on steps to grow my business. Coming from a business background in finance, she is very analytical and at the same time as inspiring to follow your dream. After every coaching session with Audrey I leave with more confidence and a solid guideline on what to do next. Thank you so much Audrey for your valuable support!
Katrin Rossi, Switzerland
My life as a busy mom and entrepreneur got easier!
I started my business back in May 2017 where I was working offline, as my business grew I was getting overwhelmed by the amount of manual work I had to do and to keep my other jobs as mum and wife also going.
I met Audrey and the mompreneurs community April 2018, where I started seeing things from a different perspective. Audrey showed me that I am not alone on my journey and that like me, where other mums also seeking for support, and by sharing our abilities we could help each other with minimum effort and expenses.
Audrey has an ability to give some much support and advice on the right direction. She has helped me with many platform tips to give more value to my business and now is helping me to build my new website and give that touch of professionalism and high standard. Her workshops are well prepared and straight to the point, making life of a busy mom and entrepreneur easier.
Looking forward to learning more from Audrey and her mompreneur community and growing my business in a fun environment.
Dalia Brunschwig, Fully in Balance, Switzerland
Audrey helped me connect the dots!
Having met Audrey, what game changing. Working on my startup, being overwhelmed by the right strategy, I finally felt understood and supported. Audrey flourishes in her element, listens, connects dots and is creative with you and your personality in focus. Thank you, Audrey, for being so great.
Yasmine Ghoraschi, Switzerland
The Mompreneur On A Mission Community
We're in this together. Running a business leveraging your talents, workflow optimization and teampreneurship is the way forward. Join the community to connect with mompreneurs and female entrepreneurs who share similar values and ideas as yours. Share about your talents and skills, your dreams, and what you're struggling with. Let's help each other create a thriving business on our terms, where we can work smarter, instead of harder. There's no competition, the way forward is through collaborations, cooperations, co-creations!
Let me in
Discover Exactly What NOT to Do to When Creating Your Course!Access this webinar Now: 5 Things You Should Never Do When Creating Your Online Course  From: Audrey Sourroubille Arnold Date: May 1, 2020 Subject: 5 Things You Should Never Do When Creating Your Online...
read more